Designed for a single cemetery or a group of Catholic cemeteries
The Aftercare Card Program was built to help each Catholic cemetery, from one location to a large group, follow up and create loyalty with the families they serve.
We understand having many cemeteries can make any aftercare program challenging. We have created unique features that can help cemetery groups of all sizes manage their enrollment easily.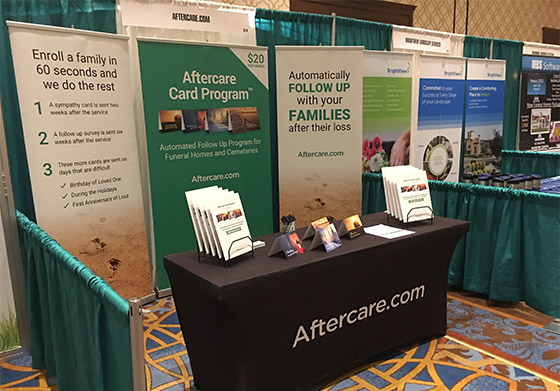 Different branding for each cemetery

The cards and survey can be personalized for each cemetery

Central location for all survey responses

See survey responses for any location, at any time.

Personalized signatures

The cards can be sent with a default signature or with the signature of the counselor that served the family.

Monthly Activity Report

See every family enrolled at each location, by counselor

Bulk enrollment options

Enroll one family at a time or upload a spreadsheet and enroll many at one time.

Simplified Billing

We can have one invoice broken out by location or bill each location individually.
Request More Information
If you are interested in learning more about the Aftercare Card Program for your cemetery group, fill out the form below.